Introducing "Greenwood Enhanced" our all-new personalized medication program!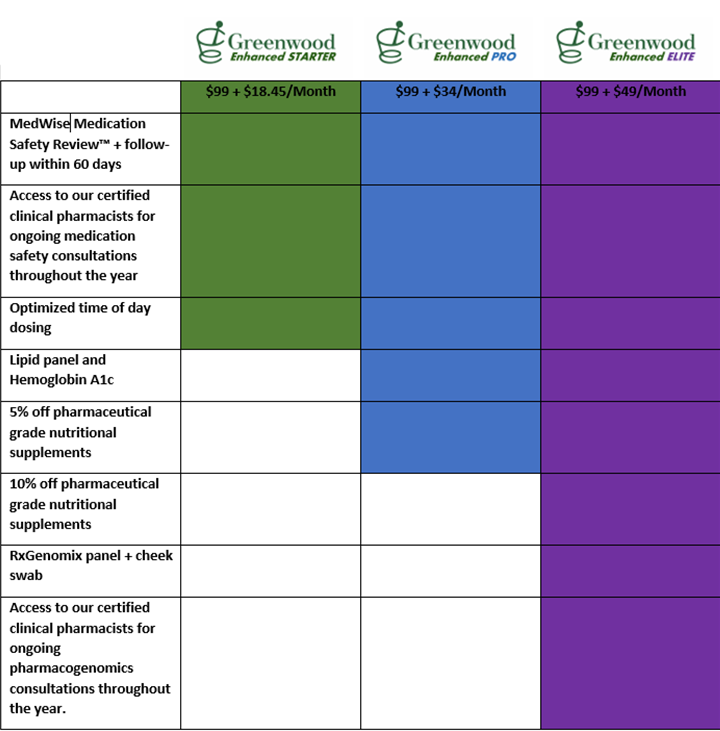 Each level includes:
· Consultation with our with one of our certified clinical pharmacists for a Medication Safety Review™.
· Access to these pharmacists for special consultation throughout the year.
· Optimized time of day dosing.
· Discounts on our pharmaceutical grade nutritional supplements.
The benefits increase with each level of membership!