2104 Kimball Avenue, Waterloo, IA 50702
Phone: (319) 234-6673 Fax: (319) 226-5898
M-F: 8 am - 8 pm Sat: 8 am - 5 pm Sun: 10 am- 4 pm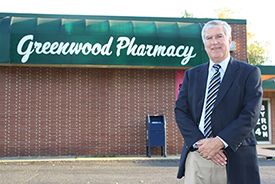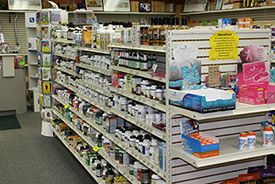 When you use a large chain pharmacy, what do you get? A less than friendly, overworked staff that makes you wait for what feels like eternity in hopes you will wander around the store and buy some makeup, candy, and a magazine to make the long wait for your prescription less agonizing.
At Greenwood Pharmacy, we always strive to respect your time and to make a personal connection with our patients, to treat you the way we would like to be treated. We have all of the over-the-counter items you need from a pharmacy, but will not make you wait for an hour just to be sure you stock up on things you may not need.
We are a full-service pharmacy, meaning we offer everything from prescription refills to compounding services to select home care equipment, vitamin supplements, and health and beauty supplies.
Since we first opened our doors we have helped thousands of people lead healthier, better lives, and we would love to do the same for you and your family. You deserve the best when it comes to your health, so come to Greenwood Pharmacy for a more personal and specialized pharmacy experience today!